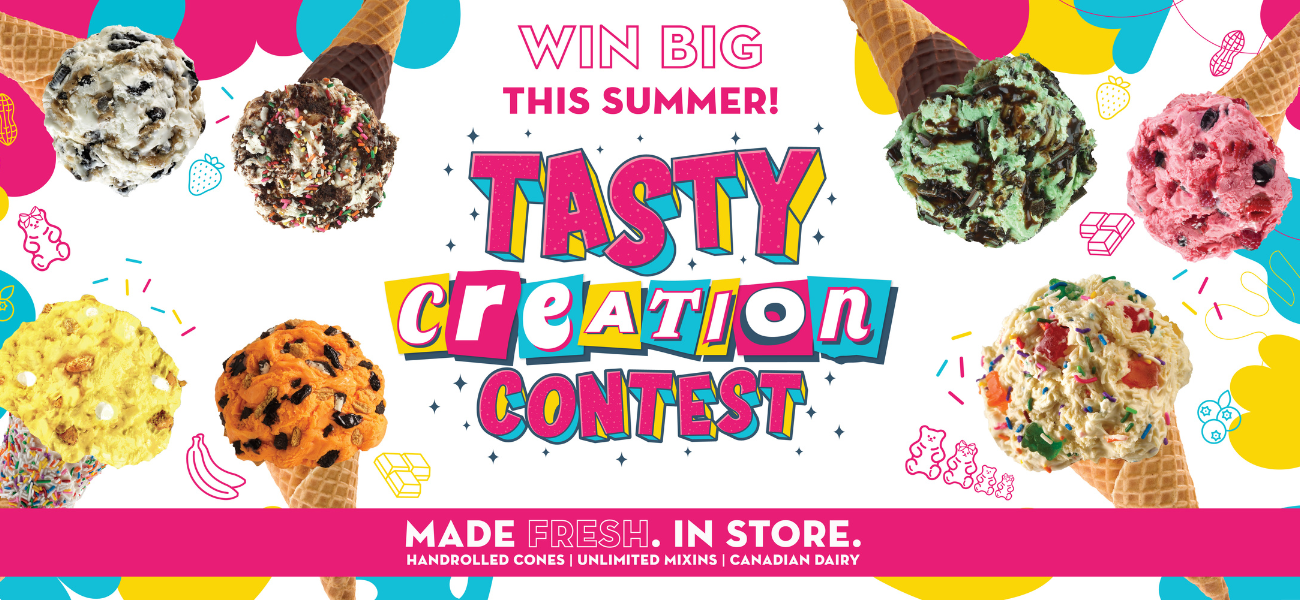 Picture it: a year's supply of ICE CREAM! Choose your favorite ice cream flavor, handpick delightful mixins, and create a cone as unique as you. This is your chance to shine and have your creation showcased across Canada. Don't miss out on this delectable opportunity—enter today for a chance to savor the sweet taste of victory!
Tasty Creation Contest
Win Free Ice Cream for a YEAR, and the chance to have your Tasty Creation featured across Canada all of October! Enter your Tasty Creation for your chance to win!
Limit one entry per customer creation. Duplicate entries will not be accepted.  Entry must include a photo of your Tasty Creation or drawing.  All sections of the entry form must be fully completed. You must purchase your cone from a Marble Slab Creamery Canada location.  Winners must be located in Canada.   Contest entries accepted June 1st to July 31st.  Top 10 entries will be displayed for voting August 1-15th.  Grand prize winner will be announced on August 21st.  Prize includes vouchers for 26 individual liters of ice cream, a Marble Slab Swag Box, and your Tasty Creation to be featured across Canada for the month of October.